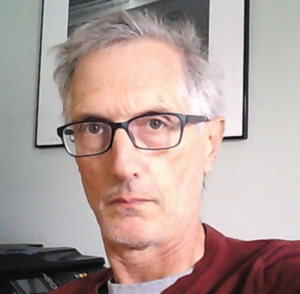 Submitted by Fred Hewett
The second year of grantmaking at Boston Ethical Community is now underway, following on our success in 2016. In our first year, we made grants to five deserving nonprofits, all of which, by the end of this program season, will have made presentations at our Sunday meetings. Seeing the full cycle, from the grant proposals through to the actual implementations, gives us confidence and encouragement to continue our philanthropic workWe were on wobbly legs last year as we took our first steps along a path through the ins and outs of grantmaking. We worked to learn about the ethical and logistical requirements of soliciting and evaluating grant applications. As the deadline for applications approached, our inbox overflowed, and we were faced with the task of reading and scoring requests from 25 excellent candidates.
After narrowing the field to a set of finalists, members of the grant committee made on-site visits to the prospective grantees. It was hard to say "no" to the grants we decided not to fund, but very gratifying to write the award letters to the winners.
With that experience behind us, 2017 should be easier. With a few minor tweaks, the Request for Proposals that we used in 2016 is ready to go again. We've adjusted our calendar so that all applications will be in by June 15. This schedule should give us ample time to process applications before our target date for the final decisions, that being September 1.
We have again engaged Associated Grant Makers, a grants clearinghouse in Boston. AGM lists our Request for Proposals in their database, which is searchable by nonprofits looking for grant makers. Of course, we publicize the grants program on our website and on social media, as well.
Members of the grants committee will be busy through the summer with new applications to process. We're confident that we'll be looking at another set of high-quality projects. By the fall, we expect to be writing checks to this year's grantees.
The grantmaking program is our means to deliver on the mission of ethical action. With the decline in our membership, enabling other organizations to carry out work that aligns with our values is the most effective means we have to serve our broader community.
We feel we succeeded in that mission in 2016, and we fully expect to repeat that success this year.