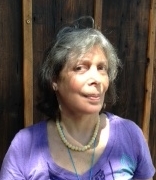 Death is a mystery. Many of us fear death. Death is also seen as a failure.
In our culture we have only recently begun to speak openly about this formerly "taboo" topic and express our wishes about how we want to experience our own death. Cultural traditions vary, but many of them believe at least a part of us survives in some way, and there is much testimony on life after death from near-death experiences. We have no map to follow in the transition from life to death.
Martha will describe the Dying Consciously movement in its significance for us, and touch upon resources available to everyone.