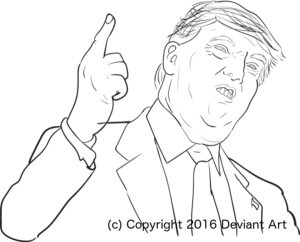 Submitted by Brian King
I need to preface this by saying that I am writing this one week after the election. I say this because my thoughts on the election have changed on a daily basis since then, and I don't expect them to resolve completely for quite some time.
I could tell you why I think Trump was elected, but there are still millions of ballots yet to be counted, mostly provisional, so comparable numbers for 2008 and 2012 are still not available. Did more people vote for Trump or did fewer people vote for Hillary? We just don't know yet. There are some reports that relatively more voters opted to leave their choice for president blank.