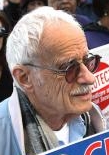 Submitted by Marvin Miller
The American Ethical Union's statement of purpose says that the supreme aim of human life is to create a more humane society. This idea is in accord with the recognition that humans are social beings and that every act of a living organism has the purpose of making life better for that organism and its species.
What would a more humane society be like?