Submitted by Fred Hewett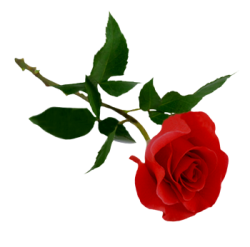 At the fall Members' Meeting, this past October 26, the Ethical Society voted to change the name that it uses in public communications. Soon, we'll be calling ourselves Boston Ethical Community in the newsletter, on the web, and in all of our publicity. Our legal name, for purposes of incorporation and finance, will remain unchanged.

We also retain our affiliation with the American Ethical Union, and we are still one of its constituent "ethical societies". Note that "Ethical" is at the center of our adopted name. This connotes our historical link to the Ethical Culture movement, something that is still very important to who we are as an organization.
What then is the point of adopting a new moniker? There was a lively discussion about this at the Members' Meeting. Some voiced the opinion that having the word "society" in our name gave an impression of being a bit staid and stodgy. "Community" was thought by many to be more welcoming and open.
Others voted to keep the existing name, citing its long tradition and the respect and recognition it has earned over the years. And to some, "society" was seen as more descriptive of us than "community", in that it suggests a formally structured organization and not a loose association of individuals.
A clear majority favored making the change. The adoption of a new name is forward looking. We need to think about where the organization is headed, and to recognize that our continued existence depends on welcoming new members. If our old name created a barrier between us and those who might be motivated to get to know us, then perhaps the new name can serve us better.
Our name change is just one component of a campaign to bring new people into the organization. We hope that a combination of actions — publicity, greeters, follow-up, small-group activities — will provide what is needed to get more people to come to their first meeting and to ultimately become members. The new name is a small piece of this broader strategy.
Getting accustomed to the new name may take a little time considering that we've called ourselves The Ethical Society of Boston for six decades. But perhaps it will reinforce the idea that we are a community — a community that comes together each week, seeking greater understanding of the world and working toward a more just society. More than that, we are a supportive community, sharing compassion with each other through life's ups and downs.
So, look forward to seeing our new name on the front page soon. And invite some friends to check out the new Boston Ethical Community.