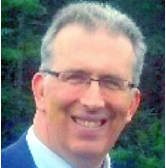 CANCELLED: Our speaker is unable to do this talk, due to an out-of-state funeral he must attend. The program will be rescheduled.
Joe Diamond is Executive Director, Massachusetts Association for Community Action (MASSCAP)
Community Action Agencies were created 50 years ago to fight and end poverty.  We have made great strides in helping millions of people leave or avoid poverty, yet millions remain poor or near poor and the gap between rich and poor widens every day.  We must assess reasons for this – in large part the wage gap is to blame – and the programs such as fuel assistance, Medicare, Medicaid, EITC, food stamps, and others that work, build on them, and create new approaches – together – that will end poverty.  As the gap between rich and poor widens, societies weaken economically, socially, and culturally.   Now more than ever we need to learn from the past 50 years.