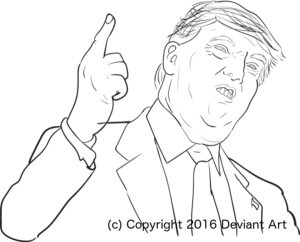 Submitted by Andrea Perrault
During the 2016 presidential campaign, much political discussion revolved around the death of manufacturing in the United States, and its impact on the U.S. economy. The disappearance of manufacturing is not news, but the people who were most affected by it, most notably those in the Midwest, saw the situation as worse than dire and saw Donald Trump as their hero. Their voting patterns determined that it would be the make or break issue for the campaign. With their resolve, Donald Trump won the presidency; Republicans won the Senate and the House, and shock came to many, pundits and citizenry alike.
Many of us on the east and west coasts thought that the Information Age had supplanted the Manufacturing Age, and that the country was adjusting to the new reality in an acceptable fashion. Were we wrong!
The loss of jobs in the Midwest, the flat wages in the service sectors, and the need for significant training in technology meant that Bill Clinton's old buddy James Carville still had his eye on the prize – "It's the economy, stupid!". Democrats were waging a personal battle against "the Donald" whom they saw as an immoral villain. Attacking his vile lies, his vicious attacks on the disabled, women, and Mexicans, was seen by Democrats as the winning strategy.
But the Information Age in this election had a serious breakdown. Truth was on trial; no one could answer Donald Trump's tweets fast enough to get traction, and serious discussion of issues was impossible. We had entered new territory where the marketing gurus understood that the high ground would belong to the winner, not to the most honest or the most moral!
Donald Trump understood that the most outrageous would over-shadow the most factual and the most intellectual. Even when Elizabeth Warren met him attack for attack, it was too late. The pattern established during the Republican primary election had taken hold of the media and the public. It was information meltdown and a lunatic free for all ensued.
As we look ahead to the Presidency of Donald Trump, we can expect more of the same. The transition team plan has brought the most capitalist members of society to the fore, along with the military establishment. What kind of information will we be getting now, and how will the media respond? I think it is important to hear from everybody, including those who are devastated by the economic realities in the hardest hit areas of the country, as well as those in the better-off regions of the coasts. But getting a civil dialogue started seems like an impossible task. Can the breakdown be fixed? I have my doubts.